Clay's book on Spiritual Gifts is finally available! Here's a summary:
Retooling the Church: A Spiritual Gifts Toolkit

It's time to Retool the Church by a fresh analysis of the Spiritual Gifts, a subject frequently twisted by popular ideas and poor theology. This new look shows that the gifts are not a mere manipulative technique, but a prime source for our growth in holiness, unity, and numbers. Practical stories from a missionary career illustrate the place of gifts in the church's life. Pastors and laymen, Presbyterians and Charismatics will appreciate this book, which includes tables of the original texts and a flexible test to put this toolkit to use.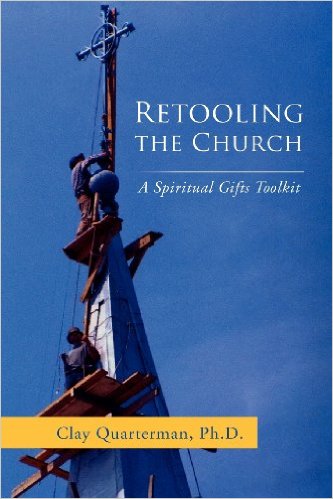 For your Kindle:
ALSO on B&N for Nook: